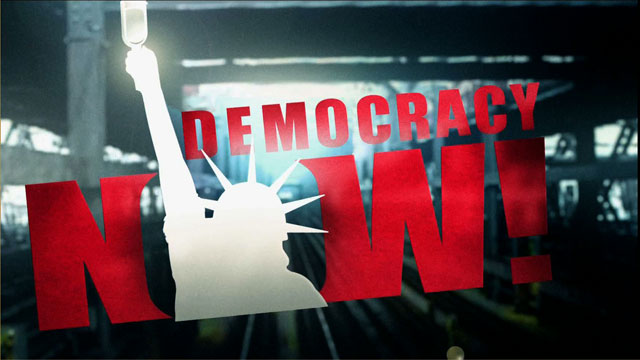 Media Options
Jello Biafra was nominated for the Green Party Presidential Primary in New York State. He is the former lead singer/songwriter of the political punk band Dead Kennedys. Biafra is also a renowned spoken word performer and social commentator.
No stranger to politics, Biafra ran against Diane Feinstein in the 1979 San Francisco Mayoral race. In 1986, criminal charges against Dead Kennedy's "Frankenchrist" album thrust him into the spotlight as a spokesperson on first amendment rights. It marked the first case in history to try a recorded work for obscenity. The trial ended in a hung jury and the judge ultimately dismissed it.
Biafra is the owner and founder of Alternative Tentacles, an independent recording label. And he joined forces with other concerned musicians to combat the Parent's Music Resource Center, an organization dedicated to forcing the de facto censorship of music lyrics.
We now bring you a statement by Biafra at the Green Party convention this past weekend. As Green Party primary candidate for President, he chose Mumia Abu Jamal as his running mate.
Guest:
Jello Biafra, musician and Green Party primary candidate for President.
---