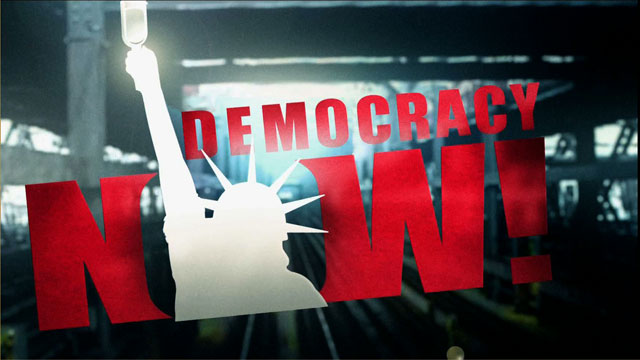 Media Options
The International Monetary Fund and the World Bank began their 55th annual summit in Prague yesterday with participation from more than 15,000 bankers, executives of multinational companies and finance ministers. As we heard yesterday on Democracy Now, there were also many activists in the streets of Prague from around the world, calling for the end to various IMF-World Bank projects and plans.
The protesters, most of whom remained peaceful, carried banners with a range of slogans demanding an end to capitalism and globalization. They succeeded for a short time to cut off access to the congress center. There were however some violent clashes as Molotov cocktails and tear gas were traded between some protesters and the police.
Yesterday, delegates to the IMF-World Bank summit were bussed in at 5 am to the Congress Center where the meetings are taking place to prevent a repeat of Seattle when protesters managed to block entry on the first day of the summit. At the end of the yesterday's meetings, protesters did manage to briefly lock the delegates into the congress center. They also blockaded delegates at a gala reception north of Prague's city center.
Today's protests began outside Prague's Hilton hotel where many of the delegates to the meetings are staying. The city remains tense but calm.
Guest:
Pratap Chatterjee, Democracy Now! correspondent in Prague.
Related link:
---