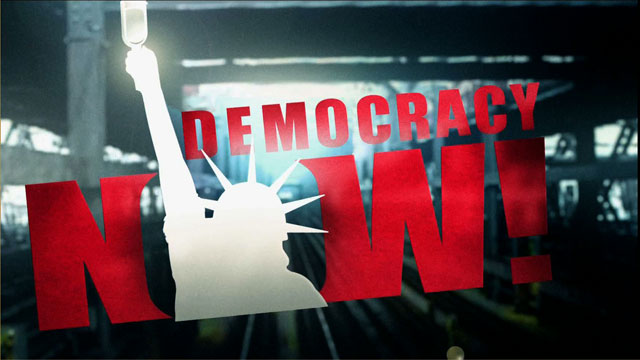 Media Options
A defiant Yasser Arafat said today the Palestinian uprising will continue despite Israel's warning, delivered withrocket attacks on the Palestinian Authority last night.
Israeli helicopters rocketed the headquarters of Force 17, Yasser Arafat's guard, in Gaza and the West Bank town ofRamallah. Two people were killed and dozens injured in the assault.
The attack came several hours after Palestinian suicide bombings killed two Israelis, and soon after the Arab summitin Jordan ended. Israel had apparently wanted to avoid any retaliation during the gathering of Arab heads of state.
Guest:
Mustafa Barghouti, President of the Palestinian Medical Relief Committee, who was in Ramallah when it wasbombed.
---