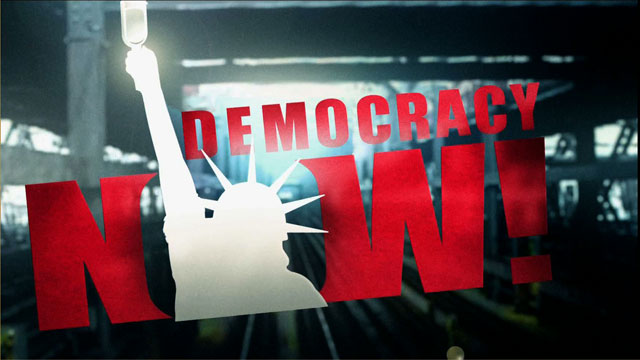 Media Options
Large-scale protests swept the West Bank and Gaza Strip today, with thousands of Palestinians hurling stones atIsraeli soldiers, who responded by firing live rounds and rubber bullets. A Palestinian man was killed and dozensinjured.
The protests came a day after Israel bombed the West Bank and Gaza Strip, and President George Bush singled outArafat for not doing enough to promote Middle East peace. On Tuesday, Washington used its UN Security Council vetofor the first time in four years to stop a resolution calling for unarmed international observers to protect thePalestinians.
Demonstrators burned Israeli and U.S. flags, as well as effigies of Israel Prime Minister Ariel Sharon.
Thousands of Israeli Arabs also took to the streets today to mark Land Day, a symbol of Israel's 1.2-million-strongArab community's struggle for equality. Land Day is the commemoration of 1976 protests against land expropriation inwhich police killed six Israeli Arabs.
Guest:
Robert Fisk, Middle East Correspondent for the Independent.
Related link:
---