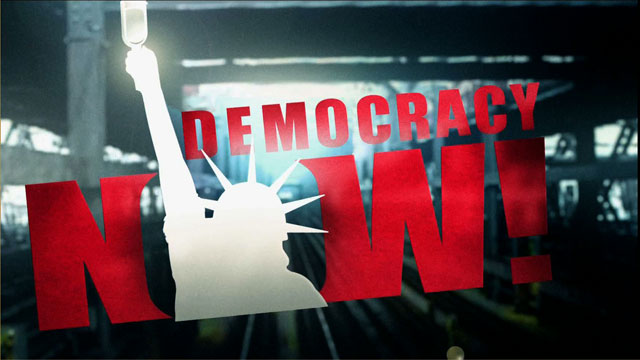 Media Options
The Federalist Society, a right-wing legal group, entered the radar screens of many Democrats and Progressives aroundthe time of the impeachment of former President Bill Clinton. Kenneth Starr, the independent counsel who led theWhitewater and Monica Lewinsky investigations, was active in the group, as well as many lawyers in his office and thelawyers who worked on the Paula Jones sexual harassment case.
But under the Bush Administration, the group has risen to unprecedented levels of power.
Three Cabinet secretaries are active supporters of the Federalist Society — John D. Ashcroft at Justice, Gale A.Norton at Interior and Spencer Abraham at Energy. During the first 100 days of his presidency, President Bush hasdismantled workplace safety standards, reversed a campaign pledge on imposing new carbon dioxide emission standards,and says he plans to open up the Alaska National Wildlife Refuge to oil drilling.
Members of the Federalist Society have also gained considerable influence in the legal arm of the administration.Ted Olson, the head of the group's Washington chapter, argued the Bush case in the Florida battle for the presidencylast fall. He is now solicitor general. And other members of the society — including Larry D. Thompson, the deputyattorney general — are playing a central role in a 15-member special White House-Justice Department committeepicking candidates to fill openings in the federal district and appeals courts. The Society won a major victory afew weeks ago, when President Bush stripped the American Bar Association of its role in rating judicial candidates.Since 1996, the society has published "ABA Watch," documenting the ABA's liberal stands on abortion, the deathpenalty and gun control.
The Federalist Society was formed 20 years ago by a handful of conservative law students who felt they were abeleaguered minority at their elite schools, isolated and disdained in a liberal intellectual environment. Foryears, small chapters of the Society met on college campuses, trying to inject their right-wing ideas into themainstream. Now, with a membership of 25,000, the organization has chapters in 60 cities, along with studentchapters at 150 of the nation's 182 accredited law schools. Major supporters include conservative foundations,including the John M. Olin Foundation ($376,000), the Sarah Scaife Foundation ($ 175,000) and the Lynde and HarryBradley Foundation ($ 135,000).
Guest:
Al Ross, Director of the Institute for Democracy Studies, former head of the International and NationalResearch for the Planned Parenthood Federation of America.
Related link:
---