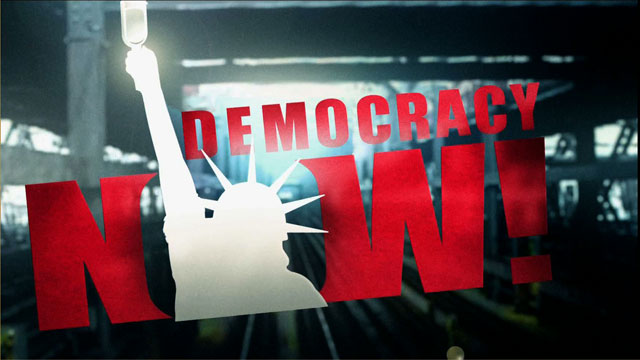 Media Options
As people around the world celebrate May Day, around 40 students at Harvard University enter the thirteenth day of asit-in in the offices of the University President and Provost. The sit-in is the culmination of a more than two yearcampaign to demand that Harvard, which sits on a $20 billion endowment, adopt a policy establishing a living wage of$10.25 an hour with basic health benefits for all university employees. Currently more than 1,000 Harvard employees,mostly janitors, security guards and kitchen staff, earn less than $10.25 an hour.
The sit-in has attracted widespread support from the Cambridge City Council, hundreds of Harvard faculty and studentgroups, and civil rights and labor organizations around the country. On Monday, the executive board of the AFL-CIOjoined more than 2,500 people rallying in support of the students.
Guests:
Erin Bartley, a Harvard law student who is currently inside the President's office.
Ed Child, dining hall worker at Harvard.
Related link:
---