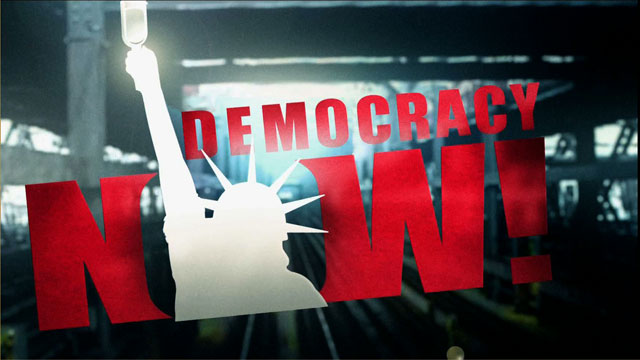 After 21 months of holding planning meetings, attending KCBX management and advisory board meetings, and numerous hours of work, the community of Atascadero brought DN! to KCBX 90.1 FM. Through perseverance and hard work, the community challenged KCBX to bring more independent news into their program schedule by airing Democracy Now!
At one point, the Democracy Now! supporters became frustrated with their lack of progress and discussed the possibility of starting their own low power FM station. But after "The World", a program KCBX had been airing, did not cover a medical problems associated with the painkiller Vioxx, the KCBX management finally relented and replaced
"The World" with Democracy Now! KCBX now airs Democracy Now! at Noon Monday-Friday.
---