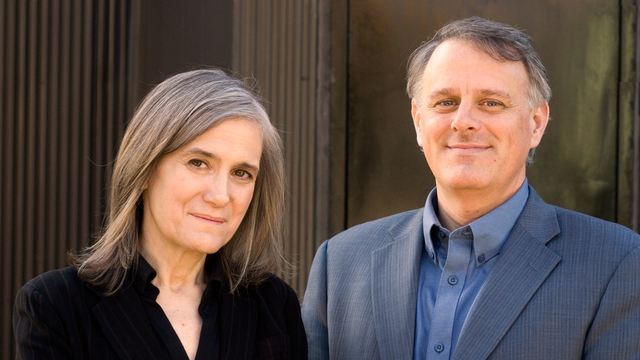 By Amy Goodman with Denis Moynihan
Honduran President Manuel Zelaya, ousted in the middle of the night just over a month ago, enjoys global support for his return, with the exception of the Obama White House. Though Barack Obama first called the Honduran military's removal of Zelaya a coup, his administration has backpedaled. Secretary of State Hillary Clinton called Zelaya's attempt to cross the Nicaraguan border into Honduras "reckless." Could well-placed lobbyists in Washington be forging U.S. foreign policy?
Lanny Davis was special counsel to President Bill Clinton from 1996 to 1998, functioning as lawyer, crisis manager and spokesman through Clinton's various scandals. Davis has developed a lucrative specialty as a partner at Orrick, Herrington & Sutcliffe, offering a "unique 'Legal Crisis Communications' practice," helping people embroiled in investigations or scandal. According to recent congressional filings, Davis is lobbying for the Honduran chapter of the Latin American Business Council. Zelaya had recently increased the Honduran minimum wage.
Davis testified before Congress on July 10, saying his clients "believe the best chance for a solution is the dialogue between Mr. Zelaya and President [Roberto] Micheletti, mediated by President [Oscar] Arias, that is now ongoing in Costa Rica." That is, until the Arias sessions resulted in a call for the return of Zelaya. Coup spokesman Cesar Caceres said, "The mediation has been declared a failure."
Davis continued before Congress, "No one wants bloodshed, and nobody should be inciting violence." Yet a number of Zelaya supporters have been killed, and there has been a crackdown on independent media, making information hard to obtain.
I reached Zelaya by phone in Nicaragua, near the Honduran border, and asked about Obama's reluctance to use the word coup. He told me, "Everyone in the world—governments, international organizations, all the lawyers and judges in the world—have called the fact of capturing a president at 5 a.m. without trying him, shooting arms, that's a coup d'etat. No one doubts that that's a coup d'etat."
Bennett Ratcliff, another Clinton White House connection, was a key adviser to the coup leader, Micheletti, during the Costa Rica negotiations. According to Ratcliff's firm's bio, he "created TV and radio advertisements for President Bill Clinton's 1992 and 1996 Presidential campaigns." Firm partner Melissa Ratcliff "worked as communications strategist for The White House during the Clinton Administration." Their firm promises "access to key decision makers and influencers."
With similar anti-Zelaya goals comes lobbyist Roger Noriega, George W. Bush's assistant secretary of state for Western Hemisphere affairs and former staff member of Sen. Jesse Helms. Noriega is lobbying on behalf of the Honduran Association of Maquiladoras, owners of low-wage factories that export goods, principally to the U.S.
Both Noriega and Davis represent business interests that benefit from "free trade" with the U.S. Zelaya, elected originally with the support of the Honduran business community, has shifted to more populist policies. He recently joined the emerging Latin American trade bloc ALBA, organized by countries like Venezuela and Bolivia to counter the economic dominance of the United States.
During Hillary Clinton's presidential campaign, Davis repeated the charge that Obama would not be capable of handling a crisis "call at 3 a.m."
In his recent visit to Africa, Obama declared the importance of democracy. Yet here in his own backyard is a genuine coup d'etat that his administration has done little to reverse. Obama will be in Mexico to meet President Felipe Calderon and Prime Minister Stephen Harper of Canada on Aug. 9. Honduras is expected to be on the agenda. The 3 a.m. call has come—who will have Obama's ear? Democracy, or the special interests' hired guns, against whom Obama promised change?
Amy Goodman is the host of "Democracy Now!," an independent, daily global TV/radio news hour airing on more than 950 stations in the United States and around the world. She is the author of "Breaking the Sound Barrier," recently released in paperback and now a New York Times best-seller.
© 2011 Amy Goodman
---