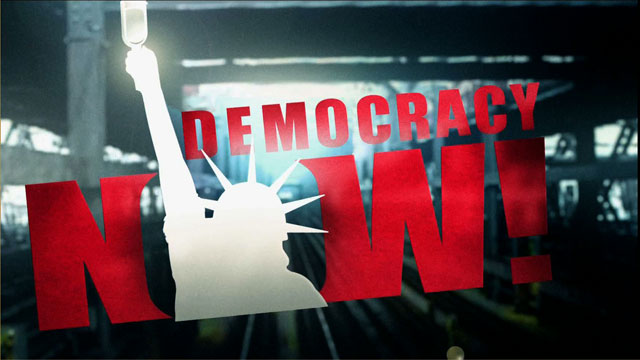 This is viewer supported news. Please do your part today.
Donate
Amy Goodman will be interviewed on the program "Cruce de Palabras" airing on teleSUR Friday, Oct. 19.
Viewing times on teleSUR are:
Caracas, Venezuela: 21:00
Havana, Cuba: 21:30
Buenos Aires, Venezuela: 22:30
New York: 21:30
Click here for more information about Cruce de Palabras.
---