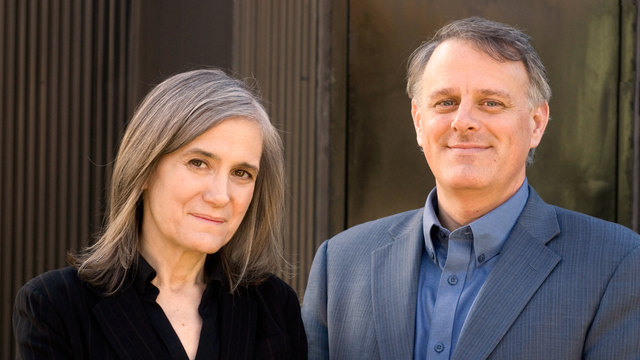 Media Options
By Amy Goodman and Denis Moynihan
Twelve days after his 22nd birthday, Kalief Browder wrapped an air-conditioner power cord around his neck and hanged himself. In 2010, at the age of 16, he was arrested after being accused of stealing a backpack. He would spend three years in New York City's Rikers Island prison, more than two of those years in solitary confinement. He was beaten by prison guards and inmates alike. He was not serving a sentence; he was in pretrial detention. He declined all plea bargains. He wanted his day in court, to prove his innocence. A judge finally dismissed the case against him. After his release, Kalief Browder tried to reclaim his life. In the end, the nightmare he lived through overwhelmed him. Two years after his release, he committed suicide.
Albert Woodfox also knows the torment of solitary confinement. Woodfox has the distinction of being the prisoner in the United States who has spent the most time in solitary confinement, now well over 42 years. For most of that time, he was locked up in the notorious maximum-security Louisiana State Penitentiary known as "Angola," built on the site of a former plantation worked by slaves from the African country of Angola.
Woodfox is one of the "Angola Three," three prisoners who served more than a century—that's right, more than 100 years—of solitary confinement between them. They believe the isolation was retaliation for forming the first prison chapter of the Black Panthers in 1971. They were targeted for organizing against segregation, inhumane working conditions and the systemic rape and sexual slavery inflicted on many imprisoned at Angola.
Woodfox and another of the Angola 3, the late Herman Wallace, were convicted for the 1972 murder of prison guard Brent Miller. The case against them had significant flaws, and their convictions were later overturned. On Oct. 1, 2013, Herman Wallace was freed, but only after a federal judge threatened to arrest the warden if he did not release him. Wallace was suffering from advanced liver cancer, and died, surrounded by family and friends, several days later.
A federal judge has just issued a similarly urgent order for Albert Woodfox's release, but the state of Louisiana has appealed to a federal appeals court. Woodfox's conviction has been overturned not once but twice. Even the murdered guard's widow, Teenie Verret, has said she doesn't believe the men killed her husband. Nevertheless, Louisiana's Attorney General "Buddy" Caldwell would like to subject Woodfox, who is now 68, to a third trial for the same crime. Federal Judge James Brady is determined to set Woodfox free, once and for all.
---