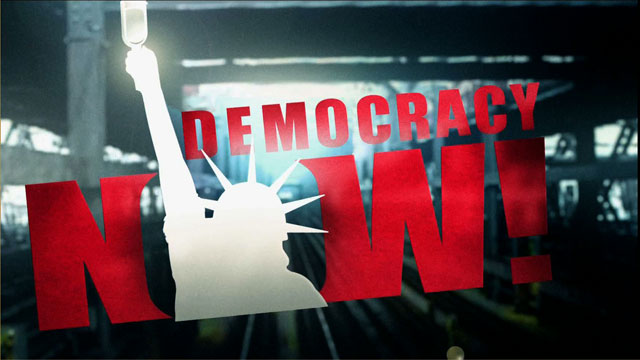 This is viewer supported news. Please do your part today.
Donate
Democracy Now! host Amy Goodman's appeared Sunday on CNN's "Reliable Sources," to discuss media coverage of the 2016 election. Click here to watch.
"...it is astounding that Bernie Sanders is where he is today. Look at that Tyndall Center report that found in 2015, in the months leading up to December, you had 234 total network minutes, like almost four hours, CBS, NBC, ABC, covering Trump. That's four hours and how much got coverage? Sanders got 10 minutes. On ABC World News Tonight in that year, Sanders got 20 seconds. Trump got like 81 minutes," said Goodman.
---