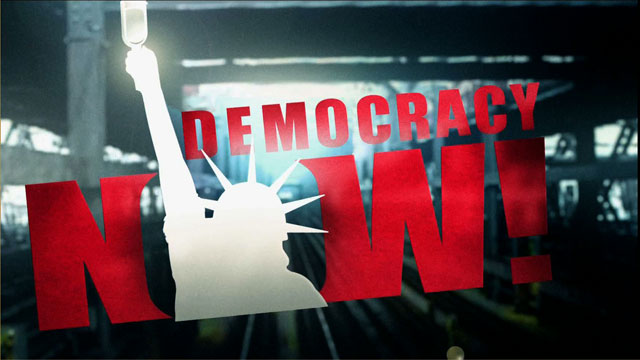 This is viewer supported news. Please do your part today.
Donate
Sarah Anderson, Fellow at the Institute for Policy Studies, talks about how NAFTA has influenced trade deficits and job loss. She focuses on the four Midwestern States where Primaries have just been held: Illinois, Ohio, Michigan and Wisconsin, using NAFTA's "Transitional Adjustment Assistance Program" as an indicator of worker displacement. In these four states, workers from 87 firms have applied for the employment retraining. Many of these are union workers who may now be forced to take non union jobs with lower benefits, fewer hours and less pay.
Research put out by the Institute for Policy Studies has often been used by presidential hopeful Pat Buchanan to attack the Clinton Administration for its pro-NAFTA stance. The Institute, in conjunction with the Alliance for Responsible Trade, has drafted a statement distancing their position from that of Buchanan, and believe that there is room in the trade debate for others besides Protectionists like Buchanan and the Free Traders like Clinton. They propose a trade agreement that would hold large corporations accountable for their actions and make them follow a Code of Conduct to protect workers and the environment.
---