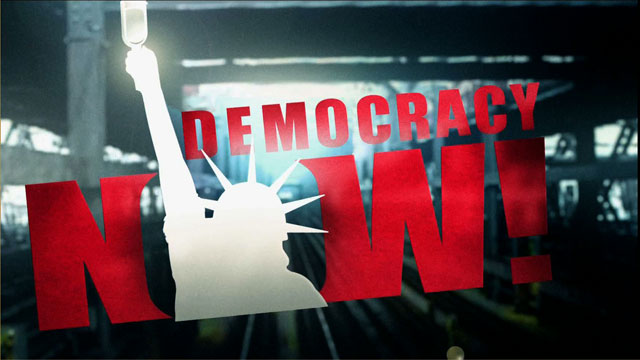 This is viewer supported news. Please do your part today.
Donate
Lately, rebels in Colombia have made significant strides in their war against the government. The peace process has been disrupted as the Military restructures itself to face a more formidable challenger. The United States continues to support the military despite evidence that the government troops are increasingly brutal in their approach. Mario Murillo, a long-time Pacifica producer and the former Public Affairs Director at member station WBAI in New York, has just returned from Colombia. There he spoke with Daniel Garcia Pena, the now outgoing high commissioner for peace in the Administration of President Ernesto Samper.
Guest:
Mario Murillo, the producer of Our Americas, the weekly report on Latin America and the Caribbean.
.
.
.
---