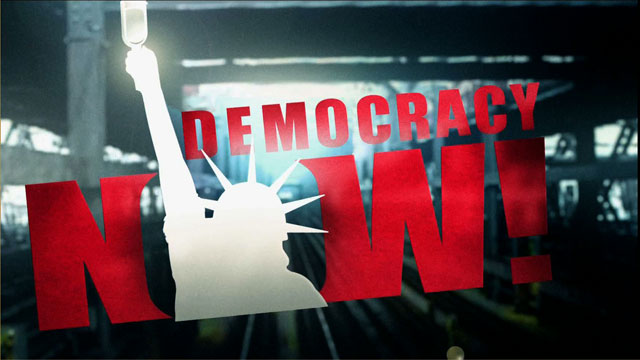 ABC News is reporting Republican presidential frontrunner Mitt Romney has "millions of dollars of his personal wealth in investment funds set up in the Cayman Islands, a notorious Caribbean tax haven." The link between Romney and offshore tax havens is not new. Check out our 2008 report 'Romney's Bain Capital Profited Through Offshore Tax Havens, Closing U.S. Factories, Laying Off Workers.'
We interviewed Los Angeles Times reporter Bob Drogin who had exposed how Romney, as head of Bain Capital, utilized shell companies and two offshore tax havens in Bermuda and the Cayman Islands to help eligible investors avoid paying U.S. taxes. The tax-friendly jurisdictions helped attract billions of investment dollars to Bain Capital.
BOB DROGIN: A side light of that was Bain Capital, which today has assets of about $60 billion — that's their — the number that they officially say — and about a third of that comes from these offshore operations that Romney set up when he was still there, in particular, companies that are set up — really, they're just mail drops, they're mailboxes; they don't have any staff, they don't have any operations. The one on Grand Cayman Island is a Post Office Box 60D, I think, on Grand Cayman Island, and the ones in Bermuda are also at a lawyer's office. But they've got them in other places as well. And they bring in somewhere above $25 billion a year.
And again, it's — these are companies — these are operations set up through various systems. They're blocker corporations. They are investment — or rather, equity groups that are set up to attract, for the large part, foreign capital. And the reason these are set up overseas is so that foreign investors in these private companies can avoid paying U.S. taxes. Mitt Romney and his colleagues don't get that advantage. So it's not like they're avoiding taxes through this. It's simply — what happens is, they're helping other people avoid paying U.S. taxes, and as a result they make enormous profits.
---